Douvris Around The World Photo Challenge
posted on: August 1, 2023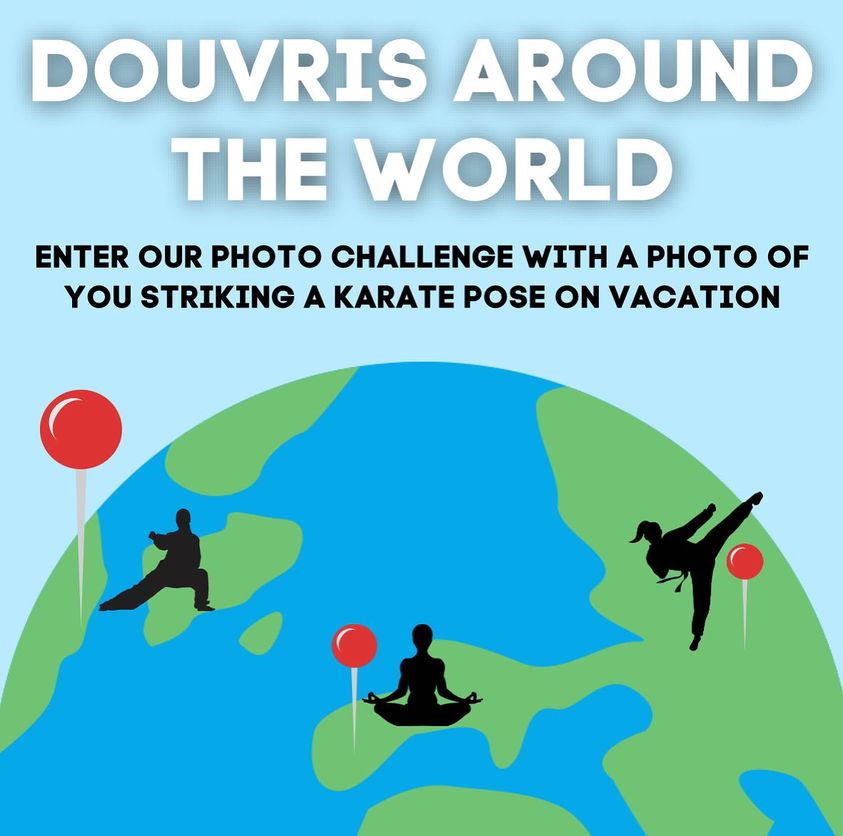 Does your love for karate stretch from coast to coast, from continent to continent, from sea to sea?
Let's keep Douvris WORLD FAMOUS and show off your posing skills across the globe. Send us a photo of you striking your karate pose beside a famous landmark, on the beach, or, well…anywhere! The world is YOUR oyster.
We can't wait to (kind of) come along with you on your summer vacations. And….go!
To enter, simply upload a photo to our Douvris Facebook page.