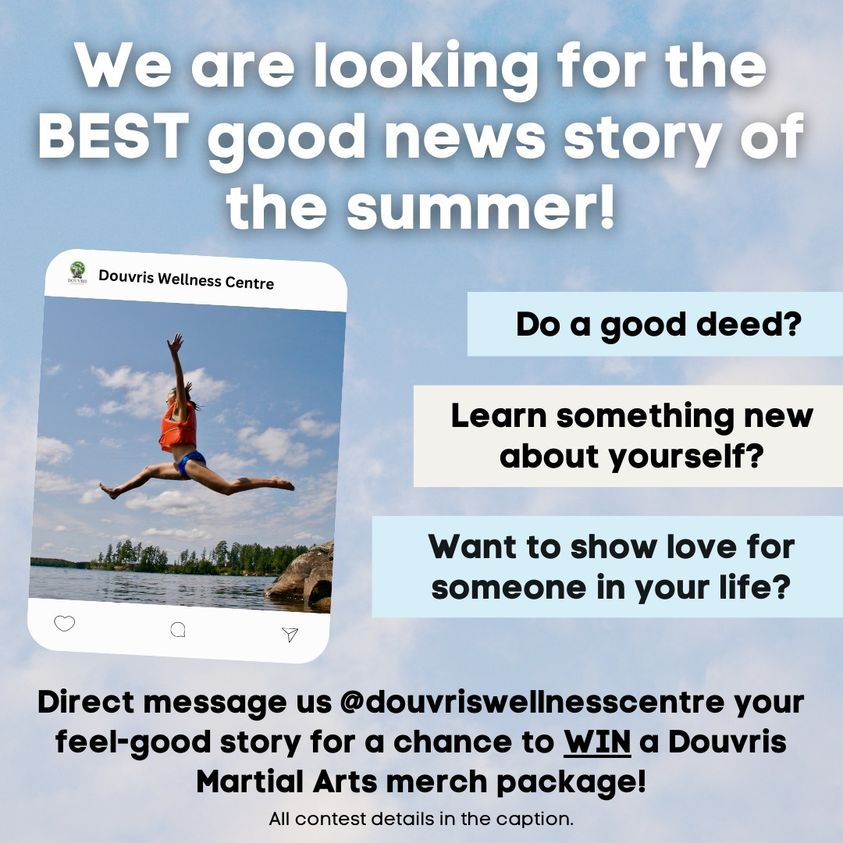 SUMMER STORY GIVEAWAY!
Douvris Wellness Centre is looking for the BEST good news story of the summer. Here's how it works:
We will be collecting your stories from now until August 20th through direct message @douvriswellnesscentre. Your story can be about ANYTHING that you think is feel-good. You can also enter your story anonymously if you prefer.
Throughout the summer, your stories will be shared on @douvriswellnesscentre where other members can read, interact, and share.
On August 20th, the top stories will be put to a vote where users can vote on their FAVOURITE good news story of the summer. The highest vote will win a Douvris Martial Arts crew neck, t-shirt, and the awesome distinction of 'best story'.
Do a recent good deed? Hear of an awesome human interaction you want to share? Send them all to us for a chance to WIN!

⁣⁣⁣⁣⁣The fine print:
All stories submitted (may) be shared on the Douvris Wellness Centre pages. Entries are unlimited. Giveaway is in no way affiliated with Meta/Instagram/Facebook. Giveaway is open to residents of Canada. Giveaway entries opens at time of posting and closes Aug 31st at 11:59 pm EST. Winner will be selected based on vote